Shop The Value Connection
You always save with The Value Connection and hundreds of values every single day. Here are some more extra-special limited-time savings, available at our website, over the counter at our retail outlets or by calling us at 320-258-SAVE.
Start Shopping The Value Connection Now
---
FEATURED DEALS – September 19-21
We're focusing on entertainment specials this weekend. Everything from bars and restaurants to local theatrical productions to the trampoline park. Even ballroom dancing. Check out all the great specials, available this weekend until 9 a.m. Monday morning.
CLICK TO GO TO THE VALUE CONNECTION WEBSITE NOW!
---
EHLINGER LAWN SERVICE SNOW REMOVAL PACKAGE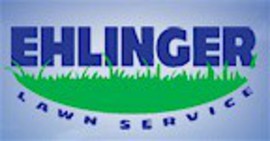 This year, get ahead of the game and call Ehlinger Lawn Service today to solidify your winter snow removal strategy. Trust the experts at Ehlinger Lawn Service, they will make the season a little easier to bear! Most driveways are $350-$370 for a seasonal snow removal package, call for a free quick quote. Click here to see Ehlinger's Snow Removal Service area!
$200 toward a Seasonal Driveway Snow Removal Package for $110.
$200 toward seasonal driveway snow removal pkg. Valid for St Cloud/Sartell/Waite Park/Sauk Rapids areas, see website for service map.  Limit one per customer. No cash back, not valid with any other discounts.
---
SAVERS HALF PRICE SPECIAL

Get your shopping done and give back while you're at it when you visit Savers. Not your average thrift store, Savers inventory is always changing, so you'll find a wide selection of housewares, current fashions, vintage finds, decor items and much more, all while supporting local community charities and programs.
$10 General Certificate for $5.
$10 general certificate good toward anything in the store. Valid at St. Cloud location. Not valid with special sale days, red tag items, other coupons, or certificates. Two per customer per day.
---
CLEARWATER TRAVEL PLAZA  
Get a $20 certificate for only $15.50. And you can use it for dining at Nelson Bros. & Bakery, shopping at the General Store & MN Reflections Clothing and Gift Shop or the fuel center.
$20 certificate for only $15.50.
Limit one certificate per person, per visit, per day. Valid at Clearwater location only. Not valid with any other discounts or coupons. No credit given. No cash back. Lottery tickets and tobacco excluded.
---
PAINT N PARTY AT BROTHERS BAR & GRILL
Your evening includes class and instruction time, two adult beverages and a shared appetizer.  Supplies are included.  You will go home with a canvas painting that you made! Be the artist you never knew you could be.  No experience painting?  No worries!  Your instructor will guide you through, to help you create your very own masterpiece, in a fun and relaxed atmosphere.  It's a fun night out with friends and even a fun date night!
Certificate valid for one person.  At Brothers Bar & Grill, Downtown St. Cloud.  6pm-8 or 9pm.  More information available at 320-251-4422.
Click here to view Paint N Party Dates!
---
FOLLOW THE VALUE CONNECTION ON FACEBOOK & TWITTER!
Follow The Value Connection on Facebook and Twitter! Stay up-to-date on our newest items, Limited Time Specials, on location events, and more.
---
WEEKEND SPECIALS — Good through September 22, 9 a.m.
A MAZE'N FARMYARD
$5 toward Admission — $5 / $3
AIRMAXX TRAMPOLINE PARK
$5 toward trampoline time — $5 / $3
BECKER COMMUNITY CENTER
One Day Family Pass — $27.50 / $17.50
$25 toward a Pool/Rock Party — $25 / $17
COLD SPRING AMERICAN LEGION
$10 General Certificate — $10 / $6
DUCKS BILLIARDS & GRANITE CITY GOLF
$10 General Certificate — $10 / $6
FITZHARRIS BIKE & SPORTS
$50 General Certificate — $50 / $38
$100 General Certificate — $100 / $75
FITZHARRIS SKI & SNOWBOARD EQUIP
$50 General Certificate — $50 / $38
$100 General Certificate — $100 / $75
GRANITE CITY LUMBERJACKS HOCKEY
One Student/Senior Admission — $6 / $3.50
One Adult Admission — $8 / $5
21-Game Season Ticket — $149 / $95
GREAT THEATRE
5-Show Membership for 2014-15 — $79 / $60
6-Show Membership for 2014-15 — $93 / $72
(Available at Townsquare Media only)
PAUL'S PAR-A-DICE / Albany
$10 General Certificate — $10 / $6
PIONEER PLACE ON 5TH
Admission to Rocky Horror Show
Oct. 29th or 30th — $22 / $14.50
SHIPWREX BAR & GRILL / Burtrum
$10 General Certificate — $10 / $6
SPEAK EASY / Eden Valley
$10 Food & Beverage Certificate — $10 / $6
STOCKHOLM KARTING CENTER / Cokato
5-Pack of Test Drives — $72 / $45
11-Pack of Test Drives — $140 / $85
STUDIOJEFF
One Hour Dance Lesson — $60 / $38
Prices are good through Monday, September 22 at 9 am. Some quantities limited.
---
There are several convenient ways to order from The Value Connection: — Shop online at TheValueConnection.com. We'll mail certificates to you. — Call 320-258-SAVE (320-258-7283) to place your order. We'll mail certificates to you. — Buy and pick-up certificates at one of our retail outlets: Value Connection Headquarters for Townsquare Media at 640 SE Lincoln Avenue, Monday-Friday 8-6, Saturdays 9-1. Miller Auto Plaza at 2930 2nd Street South in St. Cloud, Monday-Friday 9-9, Saturdays 9-6. Crossroads Shopping Center, Located near Target. Open Monday through Saturday 10:30 – 7 (1:30 – 2 closed for lunch), Sundays 12-5.
---
Sign-up for our Value Connection Newsletter!
We'll deliver weekly specials on Monday mornings and weekend specials on Friday mid-day!
Email Marketing You Can Trust