Shop The Value Connection
You always save with The Value Connection and hundreds of values every single day. Here are some more extra-special limited-time savings, available at our website, over the counter at our retail outlets or by calling us at 320-258-SAVE.
---
FEATURED DEALS
February 20-24, 2017
Sale prices good until noon, Friday, February 24th.
AFFORDABLE AUTO DETAIL
Full service auto detail — $189 value for just $120.
BABY'S ON BROADWAY
$25 general certificate — $25 value for just $15.
BODY STRENGTH TRAINING SHED
Fit Wrap Infrared Session — $35 value for just $20.
Fit Boost Spray — $37 value for just $23.
Package of 5 Infrared Wrap Sessions — $120 value for just $82.
GOPHER BARGAIN CENTER
$50 general certificate — $50 value for just $38.
$100 general certificate — $100 value for just $75.
$300 toward appliances — $300 value for just $225.
$300 toward furniture — $300 value for just $225.
KO-ZS EATS & SWEETS
$5 general certificate — $5 value for just $3.
MIDWEST DISCOUNT SALES
$100 general certificate — $100 value for just $60.
THE PLACE (RESTAURANT)
$10 general certificate — $10 value for just $5.50.
---
LIMITED TIME SPECIAL
LIBERTY TAX
When tax season rolls around, you want to make sure you're getting every penny back that you're entitled to. You don't have to turn your kitchen table into an accounting office to tackle your taxes! Head to Liberty Tax, where you'll get $100 toward professional tax service. Let the fastest-growing retail tax firm help you get a refund fast, without an appointment, at their St. Cloud location.
$100 in tax service at Liberty Tax — $100 value for just $55.
---
LIMITED TIME SPECIAL
SCSU HOCKEY VS. COLORADO COLLEGE
Go Huskies! Admits one person (adult or child) to a game in SCSU's COLORADO COLLEGE hockey series on either March 3rd, or March 4th, 2017.
Admission to SCSU Hockey vs Colorado College March 3rd or 4th — $25 value for just $15.
---
NEW ITEM
SHADY'S IN ALBANY, NEW MUNICH AND RICE
Shady's has three locations: Shady's Hometown Tavern and Event Center in downtown Albany…Shady's Bar & Grill on Main Street in New Munich…and Shady's Bar & Grill Railside on Division Street in Rice. Shady's believes bar food should be FRESH! Enjoy one of their signature hand-pattied burgers, a refreshing wrap, homemade pizzas, a variety of appetizers and more. Or use some or all of your certificates for a beverage of your choice during happy hour or anytime. Shady's in New Munich has frequent live entertainment. Plan your next trip to Shady's, ladies (and gentlemen!) by visiting www.shadysbg.com.
$5 at Shady's — $5 value for just $3.50.
---
NEW ITEM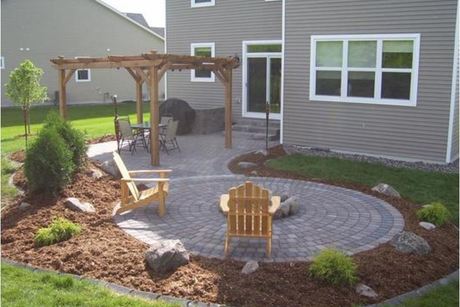 LUXURY LAWNS
Luxury Lawns Landscaping is a local business serving Central Minnesota and the West Metro area for over 20 years. Patio & fireplace project includes: pavers, labor, plants and a free standing fireplace with wall work.
$2,000 towards a patio with fireplace project — $2,000 value for just $1,400.
---
FOLLOW THE VALUE CONNECTION ON FACEBOOK & TWITTER
Follow The Value Connection on Facebook and Twitter! Stay up-to-date on our newest items, limited time specials, on location events and more.
---
Here are several ways to order from The Value Connection:
— Shop online at TheValueConnection.com. We'll mail certificates to you.

— Call 320-258-SAVE (320-258-7283) to place your order. We'll mail certificates to you.

— Buy and pick-up certificates at one of our retail outlets:
Value Connection Headquarters for Townsquare Media at 640 SE Lincoln Avenue, Monday-Friday 8-6, Saturdays 9-1.
Miller Auto Plaza at 2930 2nd Street South in St. Cloud, Monday-Friday 9-9, Saturdays 9-6.
Crossroads Shopping Center, Located near Target. Open Monday through Saturday 10:30 – 7 (1:30 – 2 closed for lunch), Sundays 12-5.
---
Sign-up for our Value Connection Newsletter!
We'll deliver weekly specials on Monday mornings and weekend specials on Friday mid-day!
*

 Email

*

 First Name

*

 Last Name

*

 Zip

*

= Required Field
Email Marketing You Can Trust